&nbsp
RIVIERA HISTORIC HOMES TOUR
presented by the Riviera Garden Club
JUNE 1 & 2, 2012 - 10am - 4pm
In honor of the City of Torrance Centennial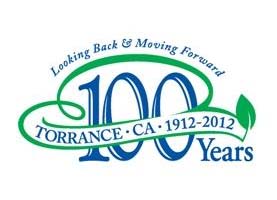 Torrance was founded in 1912. The Hollywood Riviera began not long after in the late 1920's as a neighborhood for the Hollywood elite. Thirty-five of the homes built before WWII are still here. This self guided tour of seven of these historic homes will allow you to discover the intriguing stories behind these famous houses, the architects, and the residents. Enjoy light refreshments, a video of Riviera's history and educational demonstrations at the Hospitality House. Take advantage of the 15% discount at many restaurants and merchants in the Riviera Village.
How to purchase tickets
Tickets may be purchased using PayPal® on this website, by mail with a check, at several local merchants, and on tour days. The price of each ticket will be $35 in advance and $40 on tour days. Event will be held rain or shine. No refunds.
Click Here For Detailed Info On Obtaining Tickets.
For Questions or More Information
You may check our list of Frequently Asked Questions. You can also contact Karen Lent, Riviera Garden Club Co-President by email at RivieraGardenClub@yahoo.com or by phone at 310.375.6539.
CAVEAT: Historic houses have many steps and staircases and may involve uneven terrain; Wear comfortable walking shoes, no high heels; Not suitable for strollers, children or those with mobility aids.
Riviera Garden Club was founded in 1957. It is an IRS recognized 501(c)(3) educational and charitable organization. All proceeds benefit local garden education, scholarship and civic beautification.